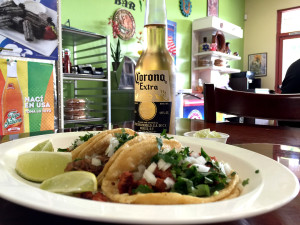 Cruz Tacos is a family-owned taco shop in Murrieta that serves only the most authentic and high quality Mexican food! Our menu offers everything from tacos to burritos, from enchiladas to tamales, all made fresh to order. Our customer favorites tend to be our tacos though! Living up to our name as a taco shop, we have many different types of tacos to choose from on our menu. Indulge in classic carne asada tacos, or mix it up with lengua or cabeza! We have both soft and hard shell tacos like carnitas, adobada, pollo asada, and more! We also offer a variety of daily specials to take advantage of, any day of the week! Read more about us below, and read our reviews on Yelp!
If you're hungry for the best local authentic Mexican cuisine, look no further that our Taco Shop Murrieta! Our customers always come back due to our consistency and quality! Our menu has a huge variety of Mexican food favorites, as well as some of our own original delicious creations! Take a look at our galley, and make us your local taco shop today! We also offer a variety of beers, that pair perfectly with our street tacos for Taco Tuesday. Don't miss out, and stop by for a drink today!
Did you know that we deliver as well? That's right, Cruz Tacos will come to your door when you don't have the to time to visit! There aren't many taco shops in the Murrieta area that offer delivery, so be sure to take advantage of the convenience! View our delivery menu now.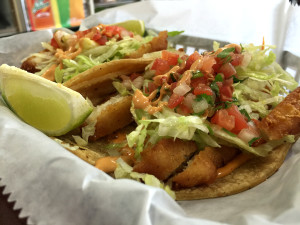 Just like how we care about satisfying our customers' taste buds, we also want to support all local businesses and events! Our authentic Mexican food catering services will not disappoint! We are proud of our positive customer reviews regarding our catering services on Yelp, and we will be sure to do our absolute best to provide professional and exceptional food and service.
Our taco truck is the best for catering! We can pick up and set up anywhere you need us to be. We've catered for fairs, schools, city events, fundraisers, and we also makes tacos at the Murrieta Farmers' Market!
Contact Cruz Tacos' Murrieta taco shop today for top quality, authentic Mexican food. Call 951-461-4824 now to place your order ahead of time! We welcome you into our You can also sign up for our newsletter to stay up-to-date on special promotions, news and coupons! We hope to see you real soon!